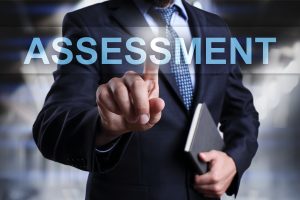 A cornerstone of our services is the assessment that we provide to each and every one of our clients.
Over the course of six weeks, our team identifies the true value-generating facets of your company. Our assessment provides the kind of honest, insightful perspective a lot of company leaders are blind to — largely because they're too busy working in the business rather than on the business.
After the assessment, our goal is to help clients identify a strategy to maximize these value drivers to, often, secure a lucrative sale in a high-value market. But after getting a fresh look at their company, more than a few of our clients have decided they'd rather not sell. And as far as we're concerned, that's just as good of news.
An Assessment Is Never a Waste
The motives for staying in the game run the gamut, but we've seen that many business owners are excited by the idea that they could substantially increase their valuation by tweaking their strategy and growing in a targeted way. They may also realize that their interests both personally and professionally are better satisfied by growing an existing business, rather than selling it off and starting over.
We often hear something like this: "I now understand how my business works and have organized it in a way where I'm no longer a slave to it. I'm confident that the business is going to continue to grow and function and be successful, and I want to keep it a little longer."
The insights and information our assessment generates prove to be relevant to companies following any strategy. These four aspects of our assessment process have the biggest impact:
1. Explore the present value.
Business owners may have a vague idea of what drives their company's value, but it is shockingly common for them to say "revenue" when I ask. After our assessment process reveals exactly where the true value of your company is locked up, decision makers can set aside assumptions and start working with objective reality.
If you're going to forego a sale, you need to understand your company's exact position in the market and how to move forward. That's impossible to do without an accurate valuation. Once that figure is in place, stalwart companies have the means to develop effective and actionable strategies to capture and maximize that value.
2. Pick the Ideal Strategy
A large part of maximizing your value is about identifying the highest paying buyers and understanding what you would need to do to secure a high-valuation acquisition — even if you don't intend or decide not to sell. Your business has different things to offer different buyers, and when you sort through these qualities, you can take steps to strategically amplify them.
For instance, let's say one buyer is interested in acquiring your customer base, while another is more interested in your intellectual properly. Each buyer determines that these elements are worth $8 million and $10 million, respectively. Once our assessment process reveals the facet of your company that drives the most overall value, you can pour more resources into emphasizing that aspect as you increase your engagement with your company.
3. Forecast and Maximize Your Returns
Our assessment takes a deep dive into your opportunities to reveal what kinds of returns you can expect from updating your strategy. We also study your company to locate any constraints within your business.
For instance, if your company lacks sufficient standard operating procedures, you're likely missing out on opportunities to boost efficiency and productivity. Once you discover how much more you could earn and how easily you could increase value, it creates a compelling road map for your company moving forward.
Rather than being guided by vague promises, companies can very specifically align their efforts to achieve concrete benchmarks. That would be much harder to do without undergoing the assessment.
4. Fine-Tune Your Efforts
Making a late-game decision not to sell can be both invigorating and anxiety-inducing. Clearly, you see some potential in what you're already doing. But foregoing a sale and hedging your bets require a lot of confidence in your ability to succeed.
As part of our assessment process, we show companies specifically how to get from where they are now to the highest valuation possible. Those action plans prove to be just as useful for business owners whose roots are firmly planted. We do not simply offer hope; we offer a clear strategy to help you and your team capitalize on the highest return opportunities.
No matter what your agenda for your business may be, an assessment from Zero Limits Ventures is a valuable resource.
If you're ready to find out how to maximize your business's value with a Valuation Growth/Strategic Exit Plan, fill out this form to request a one-hour consultation with Steve.
Image source: Adobe Stock