Zero Limits Ventures is a leading small and middle market capital acquisition and M&A firm specializing in maximizing valuation, rapidly accelerating value growth and producing successful high-return strategic acquisitions.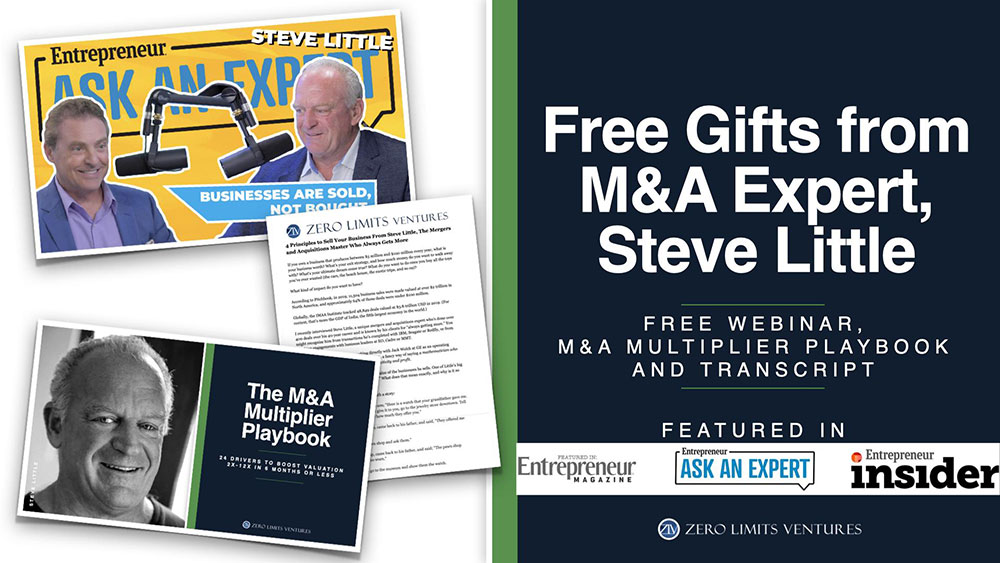 Get Your Free Resources from Steve Little
You'll receive immediate access to these resources and a link to register for a complementary strategy session with Steve.
Valuation Growth & Exit Strategy Tips
Our ZLV process with 34 strong was absolutely incredible…It's given us a really powerful lens of clarity, on decisions we need to focus on, and how we need to hunker down and move towards execution. I'd highly reccomend Steve & ZLV as a whole. The process was really, really incredible.
"It's going about as perfectly as I could even imagine! We just had our first board meeting this morning in Santa Monica, which also went really well. I really couldn't have asked for a better fit. I'm incredibly pleased."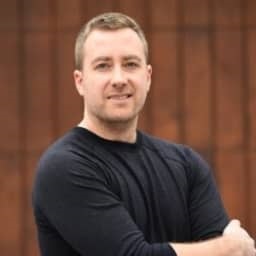 – Greg Lawrence, CEO, Publisher, Co-Founder – Podium Publishing
"Steve has the uncanny ability to immediately lock-in on the key moves that yield breakthrough results. It's like he can see all the playing pieces and all the available moves on a 3 dimensional playing board and intuitively knows exactly which moves to make to win big. He truly will give you a key advantage."

– Dr. Steven Feinberg, CEO, Author – The Advantage Makers
"In the 45 minute call with Steve, he helped me zero in on what the real problem is and the exact next steps I needed to take to reinvigorate my business and achieve my most aggressive growth goals."

– Michelle Salatar, CEO, Sumer
"My consultation with Steve was a great surprise. During the daily business it's so very easy to forget strategy. In the hour with Steve I got a lot to think about for the future and where I want to go with my business. I will definitely come back to Steve and will also recommend him to friends."

– Beatrix Willius, CEO, Moth Software Mainz