Stephan "Steve" Little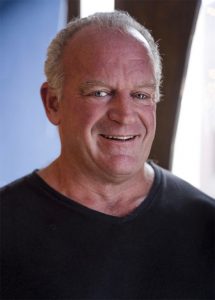 Meet Steve, the mastermind who gets you more.
Steve Little is an acclaimed serial entrepreneur, investor, philanthropist, and mergers and acquisitions expert well known for generating accelerated value growth and extraordinarily high acquisition value multiples for his companies and clients.
He sold his first company at age 15 for nearly $250,000 and never looked back. Steve has founded and scaled 6 successful startups of his own to private 9-figure acquisitions and has assured his many clients explosive value growth, highly lucrative acquisitions often at 10X-20X multiples, and impressive IRR as founder and managing director of Zero Limits Ventures.
At Zero Limits Ventures, Steve spots unique opportunities for valuation growth where others don't – whether triple bottom line social impact models, customer engagement strategies, or other strategies beyond revenue and earnings growth. Steve has also raised more than $2B in startup and growth funding for a multitude of businesses in a broad range of industries. He led the buy-side M&A team for a major technology innovator, acquiring and successfully integrating 9 companies in less than 12 months.
Known as the "The Activator", Steve has personally taught, coached and mentored hundreds of business owners, corporate executives and entrepreneurs, helping his clients overcome the myriad of complex challenges to develop breakthrough strategies for peak individual and team performance, rapid scaling, and conscious leadership to generate truly legendary impact and astounding financial returns.
Steve is also a 4-time champion bodybuilder and powerlifter, an accomplished musician, and a dedicated and loving father to two amazing and talented daughters. 
As a purpose driven entrepreneur who recognizes how blessed his life is, Steve is committed to giving generously his time and money to addressing the needs of a broad range of vital global initiatives including: 
Key business accomplishment and milestones:
45-year veteran entrepreneur
Sold 1st business age 15 for almost $250K
6 nine figure tech exits;
Led M&A teams for 9 additional tech acquisitions
Raise $2B in startup and growth funding for a multitude of businesses
Created ThePerfectBizBuilder startup bootstrap system; 200+
Coached hundreds of entrepreneurs to impressive levels of success
Creative Sales & Marketing Visionary
Specialize in accelerating value growth and creating high-value exits
Are you ready to have Steve & his team prepare you and your business for rapid value acceleration and a high-return exit?