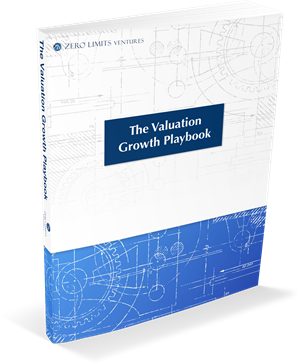 The Valuation Growth Playbook
(How To Make Your Business Far More Valuable Before You Sell) by Steve Little
99% of businesses sell for less than half of what they should be worth.
This is my playbook for adding value to businesses, so they can earn you a bigger multiple.
When you're in the process of building a business from the ground up, the last thing you're thinking about is selling your "baby" off.
After all, you've invested months — perhaps years — in your operation, so why wouldn't you stay around to enjoy the fruits of your labor? What most business leaders don't realize is that their hard work truly pays off when they do exit, and planning for it now could boost their ROI later.
---
In this whitepaper, you'll learn about:
Why an exit strategy is critical to building the value of your business.
What drives the the value of your business.
What you can do to accelerate the growth in the value of your business.
What an exit strategy for your business should include.
How you can create an effective exit strategy.
Which type of exit strategy is best for you and your unique business.
---
Fill out the form to download the Valuation Growth Playbook now and create an effective exit strategy that maximizes your business' value!
Steve has the uncanny ability to immediately lock-in on the key moves that yield breakthrough results. It's like he can see all the playing pieces and all the available moves on a 3 dimensional playing board and intuitively knows exactly which moves to make to win big. He truly will give you a key advantage.
Dr. Steven Feinberg,