What are the hidden value drivers for Amazon and Whole Foods?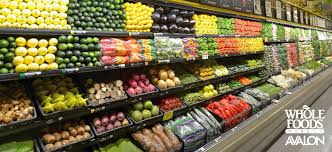 Why would an online behemoth like Amazon want to pay a 27% premium on a brick and mortar chain like Whole Foods?
When Amazon announced it's buying the organic grocery chain Whole Foods (WFM) for $13.7 billion in cash, it got me thinking about what is driving the value in the eyes of Jeff Bezos.
He's paying $42 a share – some 27% higher than where the stock was trading Thursday.
"a takeout value of $42 as undervaluing the company's prospects and the powerful brand."

Oppenheimer Holdings Inc., Rupesh Parikh
And now, given that Amazon's stock jumped $32 by mid-morning, Amazon's market cap appreciated about $15.6 billion today – so they basically got Whole Foods for free…pocketing $1.9 billion while they were at it.
It seems Whole Foods underestimated its value! How much more could it have gotten?
At Zero Limits Ventures, we help companies establish value premiums and much higher than anticipated exit multiples in their respective markets prior to acquisition. And we know from our 70 years of combined experience – yielding our clientele with over $100,000,000 more in exit proceeds than they would have realized without us – that the value is always in the eye of the beholder.
That Amazon was willing to pay a 27% premium seems much more than a casual interest in establishing a presence in traditional brick-and-mortar stores – especially as Whole Foods is one of many retailers slowed (and in some cases, crippled) by Amazon's sustainable growth.
Is it simply the constant craze to be a bigger and broader success, or to 'own' a dominant market share in all retail verticals?
Or is it more subtle and strategic than that?
Amazon has said it wants to take a larger interest in the food business, and perhaps Whole Foods and its emerging organic brands add huge value to Amazon's efforts to be in the same-day delivery grocery business.
Why not capitalize on a fast-growing consumer trend for organic, non-GMO, hormone and additive-free food?
"Whole Foods can leverage Amazon's considerable size, scale and technology expertise to improve its buying power, logistics capabilities and operating best practices."

Wells Fargo and Co., Zachary Fadem
It will be interesting to see what this means for the existing large grocery retailers like Kroger and Safeway. It seems unlikely they can craft a competitive offer quickly enough to remain relevant.
How this impacts the fast-growing grocery delivery businesses like Peapod, Instacart, FreshDirect and HelloFresh is another question. But it's hard to imagine Amazon doesn't have competing with these folks in mind with today's Whole Foods acquisition.
But then again it helps Whole Foods fend off these new disruptive competitors.
Perhaps more importantly, what impact will this deal have on the traditional product brands and companies supplying those large established store chains?
If I can buy a more wholesome higher quality and socially conscious kind of breakfast cereal from Amazon/Whole Foods, what does that mean for General Mills, Kraft, etc. and their massive portfolios of products?
Presumably the deal also gives a bump up in value for the newcomer organic and natural brands that supply Whole Foods, from Hint Water and Bulletproof Coffee to Ancient Harvest or Annie's Homegrown. How many more people will now discover those brands with Amazon muscle and delivery?
Looking at it from the other side of the equation, what (if anything) did Whole Foods do to generate such a premium value offer?
"Whole Foods has struggled recently due to competitive pressures in food retailing, and the acquisition by Amazon will give it room to navigate the significant challenges in the space."

KeyBanc Capital Markets, Edward Yruma
It seems unlikely that this massive premium was simply revenue and earnings performance. It must have been more strategic than that.
Is it the "evolved enterprise" nature or "conscious capitalism" values of the Whole Foods company brand? Or is it simply the growing consumer demand for safe, high-quality foods, supplements, and household products?
And what now of the relationship between Whole Foods and their loyal customers?
Will the fact that Amazon owns them impact consumer perception of Whole Foods 'wholesomeness'.
I'm not sure what all the answers to these questions will prove to be, but I look forward to a lively debate!
I'm excited to read what you think about all of this. Please comment below.
Are you a business owner? Get Steve's Valuation Growth Assessment.