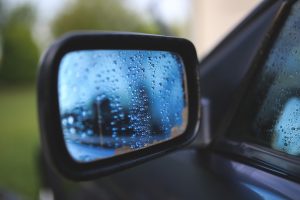 I'd venture to say most business owners assume their revenue and earnings growth drive their company's value, but unfortunately for them, the answer isn't that simple.
Sure, you're interested in growth opportunities, and it's true that revenue and earnings are important ingredients in the value equation. But if that's all you're considering, you're not looking at the full spectrum. And when you can't reveal the hidden value drivers, you'll fail to position your company in a high-multiple market.
Often, unlocking a company's maximum value requires a whole new perspective.
Fresh Eyes, New Look: Can't Lose
Forging a clear path to accelerated value and a profitable exit is a lot of work. You must assemble a due diligence library, restructure and update your company, prepare for your exit, clean up and audit every detail, and make sure your leadership and executive teams are on board. All the while, you must make sure your company is still running smoothly.
You can't do all these things by yourself — not well, at least.
An M&A consultant's expertise lies in sales transactions. He can not only get your company acquisition-ready, but he can also instruct you on how to sweeten the deal. An M&A consultant will leverage your existing business model and give you a comprehensive understanding of your value drivers. And an outsider's relationships across industries, investment strategies, and potential partners can lead you to a strategy with huge returns.
For instance, we once worked with a California-based trucking company. The family-run business was initially valued at $27 million. Unfortunately, its value was capped due to the industry it was in. What's more, through our assessment, we found the owners did not have the resources or time to boost their revenue and earnings enough to get what they wanted for the company.
So we got to work sourcing different ways to change or pivot the business, and we found a few gems: Nearly 90 percent of the company's payload came from energy-related equipment like pumps, storage tanks, and generators. It also had a regional competitive advantage and had developed software to increase its logistical efficiency.
Simply rebranding it from a trucking company to an energy logistics company — which required zero operational changes — resulted in a sale a few months later for $67 million. Without an outsider's perspective, though, the trucking company would have likely left big money on the table.
When you, too, are ready to enlist outside help, look for these three key indicators:
1. Experience
Seek out a firm with a deep level of expertise in the M&A world. You want someone who understands that the true value of a company is interpreted by the buying community. Every buyer is different, so every buyer will value your business differently. An expert will take the guesswork out of the process and help you emphasize the aspects of your business that will draw the biggest offer.
2. A deep network
The most effective M&A consultants are tightly coupled with funding channels, as well as multiple buying channels — including strategic buyers, private equity buyers, and bankers. Experts who understand funding and have access to these channels can provide perspective on what's going to transpire on the buying side. The fewer surprises you have during the process, the better you'll be able to navigate it.
3. A mind for strategy
A company can be positioned for acquisition many different ways, and your potential sale price increases when a broad collection of buyers evaluates your business. An effective consultant will have the business acumen to scope out a buyer's interest and position buyers against one another to maximize your company's potential price.
Any broker or banker can crunch your company's numbers and put it up for sale. Zero Limits Ventures takes a more strategic approach.
We understand there are multiple buying classes for every acquisition, and we evaluate all aspects of your company to identify value constraints and figure out where the key leverage points are. We then create a road map designed to orient your company toward the highest valuation trajectory.
In other words, we're not simply selling your business. We're marketing the projected value of your business over the next few years.
At Zero Limits Ventures, we reorganize your business around the highest value creator and market its projected value rather than its current value. Our goal is to position your company to generate big returns and achieve the best possible outcome. The numbers speak for themselves: Companies that work with us typically increase in value between 350 and 500 percent.
If you're ready to find out how to maximize your business's value with a Valuation Growth/Strategic Exit Plan, fill out this form to request a one-hour consultation with Steve.
Image source: pixabay