"Steve has the uncanny ability to immediately lock-in on the key moves that yield breakthrough results. It's like he can see all the playing pieces on a three dimensional chessboard and intuitively knows exactly which moves to make to win big. He truly will give you a key advantage."
– Dr. Steven Feinberg, CEO, Author – The Advantage Makers
---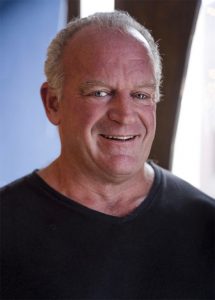 I regularly advise top caliber entrepreneurs, business owners, corporate leadership teams and top tier investors to help them overcome the myriad of complex challenges they face, develop breakthrough valuation growth strategies, secure a commanding market advantage and build fast-value-growth companies that win big.
All sorts of different industry leaders, high-profile entrepreneurs, business leaders, and top tier investors regularly seek my advice on figuring out the best ways to boost valuation and position their businesses for high return acquisitions – even if they're not ready to sell right now.
Recently, I've had a lot of people ask for help in accelerating their business valuation growth; particularly those who have heard me speak, watched my presentations about Value Growth and Exit Strategies or heard about some of the great transactions we've completed for others.
You can now enroll to work with me, one on one, in an on-demand advisory basis.
Just Complete and submit the form to the right and we'll schedule a time to discuss this program further and see if its right for you.
---
During these specially reserved blocks of time dedicated directly to you, we'll meet by phone or conference bridge one on one and take on any challenge you're having in your business including but not limited to:
Business Model
Sales Strategies
Competitive Market Positioning
Value Driver Identification & Maximization
Executive Summary & Company Pitch Preparation
Capital Raise Strategies and Preparation
Strategic Valuation & Valuation Growth Opportunities
Acquisition Strategies, Planning and Preparation
Review and Negotiation of Term Sheets
Entrepreneur leadership
And more…
If you're ready to take action today, work directly with me and win big in life and business, then complete and submit the form to the right and we'll get started.
---
"When you need top level thinking and advice on a specific area of your business, whether it's marketing, sales, product or market development, financing, or any other critical business-building aspect of your business, a private consultation with a veteran expert is your best choice."
<script src='https://crm.zoho.com/crm/WebFormServeServlet?rid=b9e134458707354da22963ca883eac4aa11235611bfda5bd04c47c5941b67f56gidcadc42dd984fe09b1f643e10eb7bc1f484d1a7e2a844f16c4c645f791586cb5c&script=$sYG'></script>